C.E. Wilson is currently living in Pittsburgh, Pennsylvania with her husband, beautiful daughter, a chubby beagle and two cats. They are all the loves of her life. When she's not writing young adult fantasy novels, she enjoys writing short stories on her Deviant Art page. She loves to write stories involving giants and little people (also known as GT) and she can't decide what she loves more: horror movies or shoujo manga. She has a bachelor's degree in English Education so she has a soft spot for older literature authors including John Milton, William Shakespeare, and stories such as Paradise Lost and Beowolf. On a side note, nothing helps her to write more than drinking good beer and watching The Twilight Zone.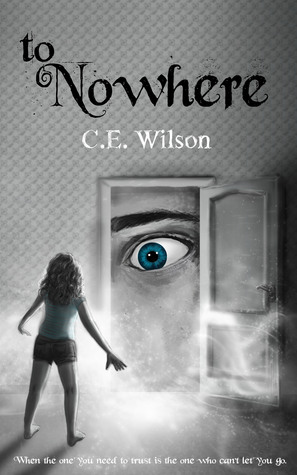 A world no one would believe.
From the moment Lyris is treated to coffee by a beautiful stranger, she has no idea that her life is about to change forever. In her enthusiasm to start at a new school with a new boyfriend, Lyris is almost able to look past his oddities.
Almost.
The way he eyes up her striking red hair.
The way he loves that she's seventeen. "The perfect age."
And the way he's gone from all but begging to show her a specific room in a specific house to making her swear never to even think about it again.
When Lyris doesn't take his strange warnings seriously, she finds that nothing could have prepared her for what lay behind that door.
Suddenly, Lyris finds herself in a world no one would believe. A world where she's only a few inches tall and giants aren't creatures from fairy tales. Where humans are no longer the dominant race, but pets auctioned off to the highest bidder. Lyris understands the true danger of such a place, but there seems to be one person on her side.
Her kind and surprised captor.
And while Brindt appears to be sweet and trustworthy, he also straddles the line between seeing her as an equal and a cute animal.
Lyris has to get home… before the one person can turn to becomes the one person who can't let her go.
* I would like to thank the author for providing me with a free review copy for a honest review.*
My Rating: 2.5 stars
"Just a house. Just a room. Just a rumour. Just a disappearance."
To Nowhere was an interesting and different read. The concept of giants was new. I've never really read anything with giants except for Jack and the beanstalk. So it was refreshing.
The plot was kind of interesting. I felt it had a good storyline. It had a lot of good, interesting concepts, which sadly I felt, the author didn't much delve on.For example, the concept of who is a monster. Brindt, a giant helps Lyris. But Wyatt , a human had tried to sell her. So should a giant be labelled as a monster just because of his size? Maybe because the writing wasn't strong enough…
The world building was really good. It was intriguing. I liked how giants were portrayed as humans who were very tall. I wanted to know more. I wished there were more scenes were Lyris sees more of that world.
I never felt awed at any point. I did not fall in love with any character. Lyris (the Mc) annoyed me to bits. She takes boy crazy to a new level. After finishing the book, I understood why this was necessary. But it was in first POV, where you're like inside the MC's head. And being inside Lyris's head was not pretty.
To Nowhere had a lot of potential. But the spark that makes you fall in love with a book was missing.