Hello guys!
If you didn't know already, Mel from @acosyreader is starting a blog meme! I've decided to join her this week and I hope you guys check it out too!
So this week's topic is top 3 books I recommend to people.
Now, I LOVE this topic because I LOVE recommending books to people!* Seriously it's all I do. So much that I sometimes sense it's starting to become annoying.** But I can't help myself because these are so good okay?
Without further ado, here are top three books I always recommend!
*Usually with a knife to their throat but shhh…
**I don't blame them. Imagine being yelled at by a random lady to check out some AMAZING books while casually walking, minding your own business. Not fun. But you should always listen to me.
---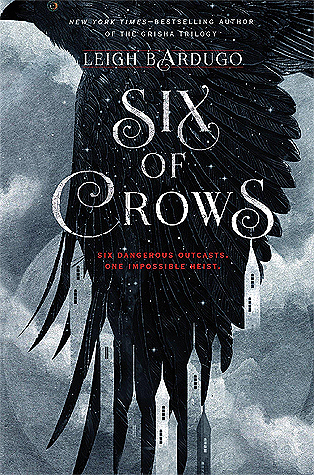 Do you like heists? Romance? A bit of murder? Sass? Badass characters? Well, Six of Crows is definitely the book for you!
What I love about this duology are the well-rounded characters. There are 6 main characters (that's right 6 POVs !). That IS a lot, I don't really like more than 2 POVs. But Leigh Bardugo handles it so well.
Apart from each character having a unique voice, they also have such rich personality and history.
Rarely do I ACTIVELY ship something, but I'm willing to sell my soul for Kaz and Inej. It's my favourite kind of romance, awfully subtle and has you screaming and crying for them to be together.
I'm more than halfway through the second book (Crooked Kingdom) and I have to say, this duology is one of the finest I've read in a while. I actually had to stop reading it because I was fangirling too hard and couldn't concentrate on my exams.
It is a bit violent and has morally questionable characters *cough* Kaz *cough*, but that's what I love about these books.
Overall this is an amazing series and you should definitely pick it up!
---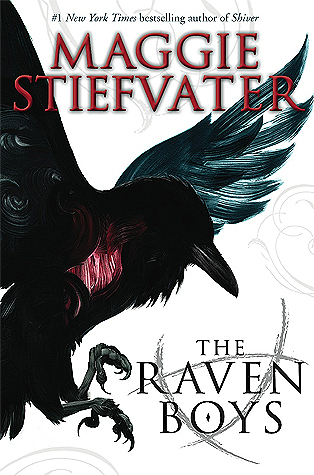 Another one of my favourites I discovered last year. The Raven Cycle is one of the most magical books I've read in a while.
It reminds me of those rainy June mornings, when the sun hasn't risen yet, the birds are chirping and its drizzling, and it feels like if you look hard enough, you'll see Fairies going about their business and perhaps find a magical doorway.
What I love about this series is the writing. It's not something you can read in one sitting. You have to give it your time and savour it.
While I didn't exactly love the first book, the series just got better. It might not be for everyone, but please give it a try!
---
I LOVE fairytales and I LOVE fairytale retellings. The Lunar Chronicles (TLC) is basically a light science-fiction fairytale retelling set in space, with the main cast trying to overthrow the Lunar Government. Sounds amazing right?
It basically has four retellings- Cinderella, Rapunzel, Snow White and Beauty and the Beast. What I love about this series is how sci-fi is so perfectly integrated with fantasy. And it is a proper fairytale retelling! You can see the original plot of each tale in motion yet it is different and manages to surprise you!
And the romance! It is *swoons*. Also I found my one true love Captain Carswell Thorne because of Lunar Chronicles.
It is fast-paced and action packed. I basically gobbled it up. And I love all the characters to bits.
So these were the top books I recommend most to people. Have you read any of these? Do you plan to? What books do you recommend? Do you plan to participate in these meme? Tell me in the comments below!
Twitter / Goodreads / Tumblr / Pinterest / Instagram