Author: Wendelin Van Draanen
Published :October 1st 2001
Publisher: Knopf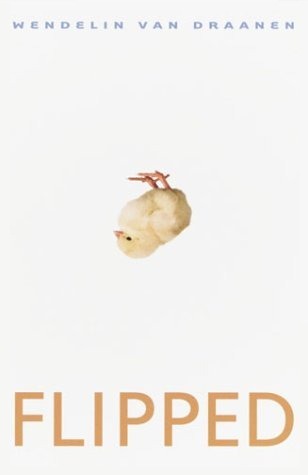 Flipped is a romance told in two voices. The first time Juli Baker saw Bryce Loski, she flipped. The first time Bryce saw Juli, he ran. That's pretty much the pattern for these two neighbors until the eighth grade, when, just as Juli is realizing Bryce isn't as wonderful as she thought, Bryce is starting to see that Juli is pretty amazing. How these two teens manage to see beyond the surface of things and come together makes for a comic and poignant romance. 
My Rating: 4/5
Note: I read this way back in January.
"Some of us get dipped in flat, some in satin, some in gloss…." He turned to me. "But every once in a while, you find someone who's iridescent, and when you do, nothing will ever compare."
Aww…. Flipped is the cutest story I've read so far. This was my first read for 2016 and it was so good! It was a slightly different read for me a I mostly read YA, where the characters are mostly 15- 16 years and here the main characters were 8th graders.